Solo Fingerstyle Performances
"Somewhere Over The Rainbow" fingerstyle guitar solo of this great standard favourite. Download the free guitar tab and standard notation here. Download
Free Guitar Tabs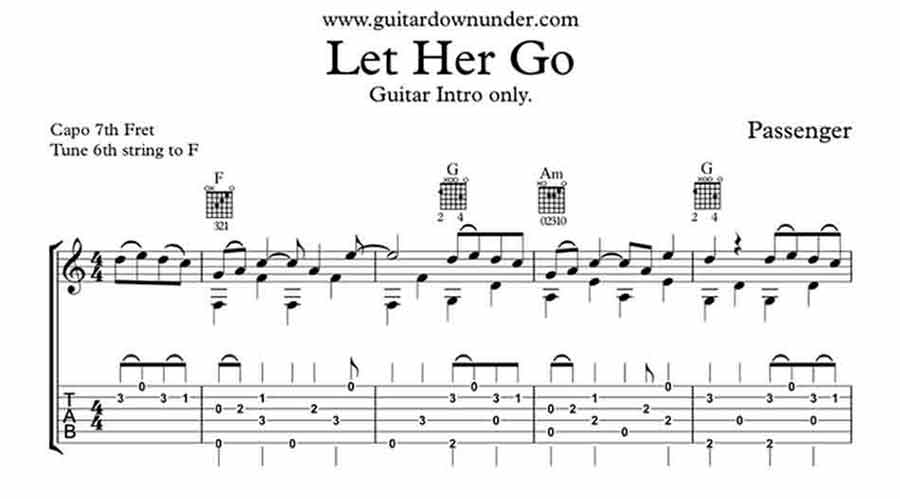 Tab and notation of the Passenger hit "Let Her Go". Available for free download. Let's go...
Solo Fingerstyle Performances
"Can't Help Falling in Love" fingerstyle guitar solo of this great standard. Based on the traditional song "Plaisir D'amour" first made popular by Elvis Presley. Download the free guitar tab and standard notation here.
Download